Welcome to Rewind Your Mind
I'm Ghitta Basson
I am a Clinical Hypnotherapist, Mind Mediator, and Psychotherapist based in London. I am also a mental health consultant for corporations.
We all have certain behaviours, repetitive, unwanted thoughts, habits, fears & phobias, problems, stress or issues in our lives.
If you've found yourself here, then you are here for a reason. To get help. Let me help you to create the change you need.
There's nothing I won't try. I've never heard the word impossible. This time there's no stopping us. I diagnose the root cause and provide you with the best possible treatment.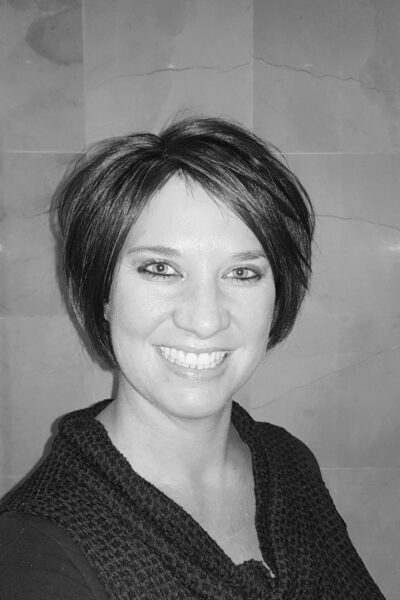 Success Stories of my Clients
I went in for an initial hypnotherapy session with Ghitta so that I can just experience the idea and feeling it could create and to be honest I was quite doubtful about it and its positive effects. I was apprehensive at first but Ghitta soon made me feel at ease and very comfortable. I decided to take an open minded approach and allow Ghitta to take control and continue with the session. ​ My experience was completely positive, I've never experienced a sensation over my whole body like this before. I felt pumped with adrenaline but at the same time relaxed and left the room feeling a calmness throughout my body that lasted at least 6 hours. I've only tried one session but I know I'll be coming back for more, thanks Ghitta! ​
V. Torres, Charity Support Worker, London
The hypnotherapy turned out to be different to what I expected. It was a good experience and I found it interesting. I was surprised how relaxed my mind had become during the session. I would endeavor to do these sessions on a weekly basis going forward. ​
S. Wilson, Community Officer, London
I have been a really bad snorer for many years. People who had the misfortune to have to share a room with me always complained about my snoring. It was so bad that when I knew that I would have to share a room with someone on a weekend away I would take earplugs with me so that I can offer it to my roommates. Once I also had a girlfriend buying me Breathright strips but that did not work either. Last year I met Ghitta and after she told me more about hypnotherapy we tried it for snoring. I can not say that I was immediately cured and still had a friend, who I shared a room with on a holiday, complaining about my snoring but then when I met a new lady in my live it seemed to have stopped. I believe the combination of the hypnotherapy with my desire not to disturb my partner at night was the solution to get me stop snoring without disturbing my sleep at all! And my new girlfriend does not even believe that I ever even had a snoring problem!
Morne, Project Manager, London
Ghitta is my lifeline. After my separation from my wife, the world came crashing in on me like a slow avalanche. She reached out to me and suggested I try hypnotherapy and I got out of my slump, little by little. I am eternally grateful for her caring soul.
P. Bekker, I.T. Manager, Namibia
I decided in late 2011 that my 30 birthday present to myself was going to be a hypnotherapy to stop smoking. I absolutely loved smoking but I knew it was time to face facts and give it up once and for all! I didn't really know what to expect but when I arrived at my first session in January 2012 Ghitta immediately put me at ease and even though I was nervous I felt so completely calm. It is now 18 months later and I am proud to say I am still a non-smoker thanks to Ghitta! It was like I had a whole new lease on life! I immediately felt better within myself, happier, fitter, healthier. Even my clothes smelt better. 8 months later I ran my first half marathon!!! I don't think I could have done it if I had still been smoking! I'll thank Ghitta every day for the rest of my life for helping me overcome my worst and most loved habit! And by the prices of cigarettes these days im sure my purse will be thanking her too!!
Nicola Sunkel, Executive Assistant, London
Ghitta is my lifeline. After my separation from my wife, the world came crashing in on me like a slow avalanche. She reached out to me and suggested I try hypnotherapy and I got out of my slump, little by little. I am eternally grateful for her caring soul.
P. Bekker, I.T. Manager, Namibia
I started seeing Ghitta about 5 months ago to help me improve my golf. I have always wanted to become a Golf Professional, but somehow got stuck and never went further. Since my sessions with Ghitta I have had a major improvement! The last time I felt scared to hit a shot was before the first session with her. My confidence is through the roof. I all of a sudden believe in myself again. Every time I play it gets better and better. I can't wait to get out there and play. Just like in the old days, only better. Enjoying it again and actually focused at the same time. The golf itself also improved 100% since the first session. Bad shots still happen, but I can regroup, forget about it instantly and pay full attention on the next shot. I can't wait for the next session!"
Maartens Jansen Van Rensburg, Project Manager, London
I found Ghitta to be consistently friendly and positive at every session.Each session was different. She worked behind the scenes to tailor make a programme for me each week coming up with new ideas and suggestions. I recommend her highly April 2018
Mr GS,London UK
I have been using hypnotherapy and self hypnosis since 1999 and have worked with a few different practictioners, including prestigious people in Harley Street and Kensington. Ghitta Basson has shown deeper insight, understanding, sympathy and a willingness to research my unique condition and situation than any of my previous therapists. I have made excellent progress with not only managing a life-threatening condition, improving my physical and mental health but also in my personal development. Conventional therapies are so excruciating for me to go through that I would rather have teeth pulled out yet Ghitta makes even notoriously difficult techniques bearable. I look forward to working with her more and I would not switch to somebody else. All I can say is Thank You.
M. Smith, Self-employed, London
I had never tried hypnotherapy, in fact any kind of therapy before seeing Ghitta and it was the best decision I ever made. She has helped me so much already to deal with lots of different issues, and I know that still going to see her is something I will continue to do. She creates such a safe and open environment I would recommend her to anyone.
C. McCarthy, Manager, Children Entertainment, London
I was nervous about the idea of relaxing en masse but knew I needed to learn how to relax as my health was becoming affected by my levels of stress. I trusted Ghitta completely and was amazed by the level of safety she created. I remained a little resistant to the process as I was still nervous of 'letting go'. Ghitta understood this completely and gave me 'full permission' to remain slightly resistant. I felt in control at all times throughout the process but also realised 'something different had happened' and I did in fact deeply relax. Afterwards I felt completely exhausted. I interpreted this positively as allowing my self to feel my true feelings and not my usual state of 'coping'. Since I have listened to the tape Ghitta sent me and have re experienced deep relaxation. I feel much better now as I am spotting the signs of stress earlier and allowing them rather than resisting them. I thoroughly recommend Ghitta's sessions. ​
V. Lowman, Non-Exec Director, Charity
I can vouch for Ghitta Basson as she has given me techniques to cope with my anxiety when driving. Ghitta is professional, friendly and very approachable. She has made a huge difference to my life as my anxiety was affecting my daily routine and family life. I'm like a new woman!
P. Whittingham, Estate Agent
My first hypnotherapy experience – I have to admit that I was a sceptic and believed that I could not get hypnotised. One of the few occasions that I will admit, I was wrong. Ghitta's voice was like butter on hot toast. I dosed off into a comfortable zen like state and before I knew it I woke up and time had simply slipped away. What an experience! Felt like I had been listening to Enya in a jacuzzi for an hour. Totally relaxed and rejuvenated I stepped outside with a freshly charged battery. I would recommend Ghitta with the utmost confidence to all that I know.
Annegret de Waal, Chef for Jamie Oliver, London