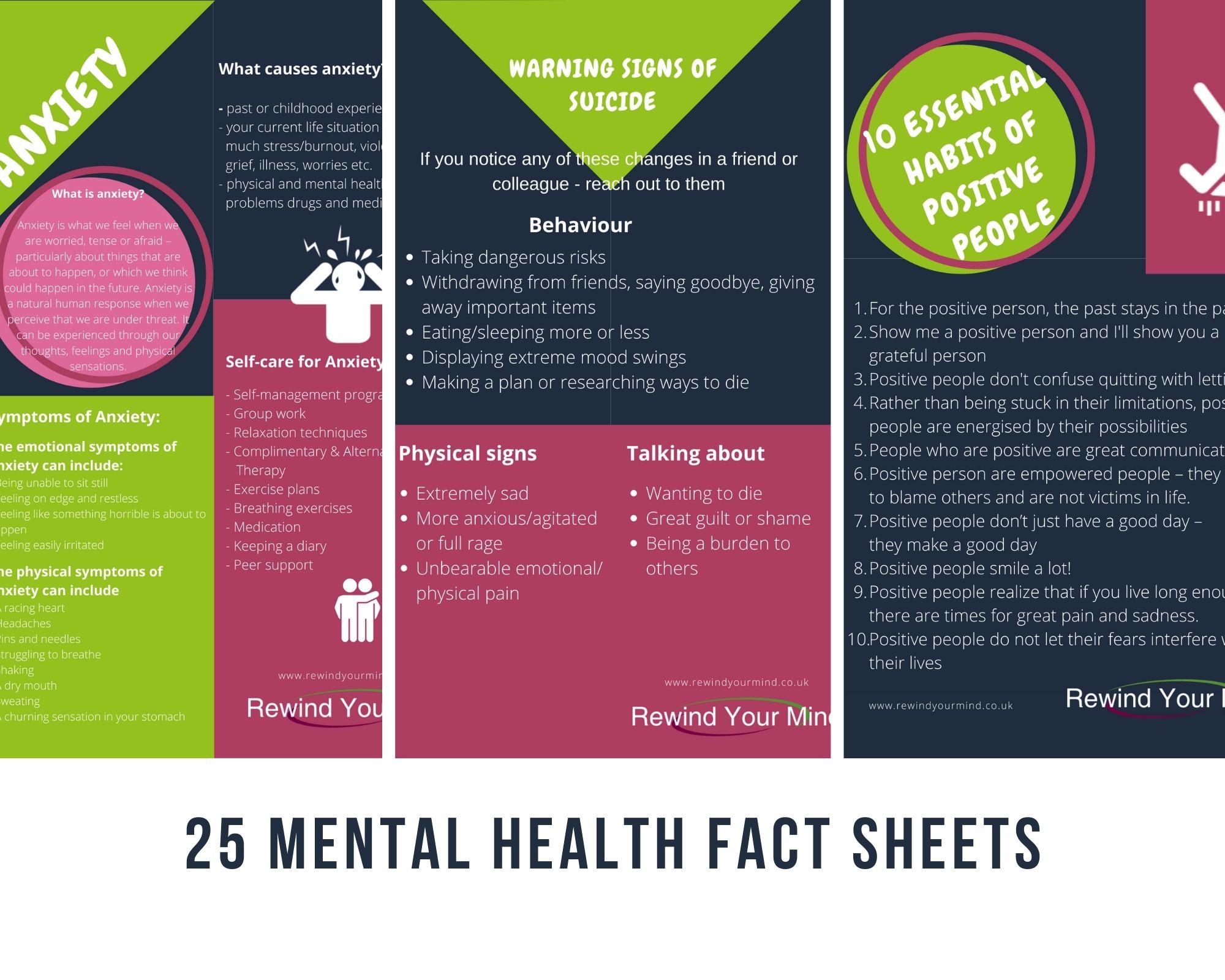 25 POSTERS FOR YOUR OFFICE/SITE

I've created 25 Mental Health Fact Sheets, like the ones below, which can be posted in your office/on-site. Either by rotating them every other week and putting them up on noticeboards or where people will see them easily, or you could have a bi-weekly Mental Health email going out to your employees and include a fact sheet to them.

Too often people don't recognise their own symptoms or even those near to them. They miss the signs. It is super important to know the signs when you are struggling with your mental health as it will help you get the help you need and sooner rather than later.
I have thus created these posters as a reminder and as a reference to help each other when going through a mental health crisis.

It's probably best to have these posters rotated regularly and continue doing so even if you are repeating some posters over the years.


By sending out a Mental Health email or putting these posters up around the office, you show your employees a few things:

– You show them you care about their mental health
– You show them you are destigmatizing mental health
– You make them aware of their own and their colleague's mental health.
If you would like your FREE copy of these 25 Mental health Fact Sheets, then just click DOWNLOAD below.
I'd love to receive your feedback on these, so once printed, please do email me on ghitta@rewindyourmind.co.uk and let me know. Or if you notice a mistake on the posters, get in touch so that I can correct it.