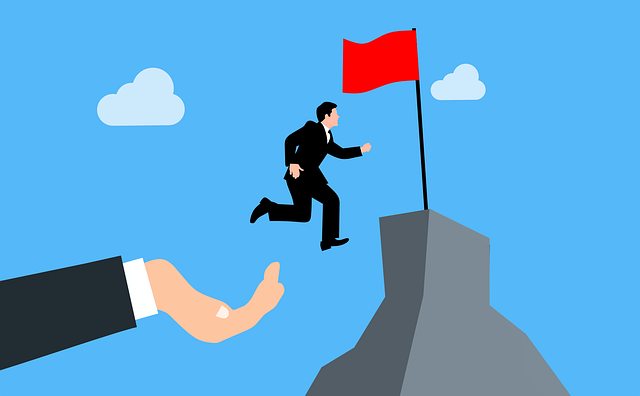 manager support is of utmost importance in any organization to ensure their managers are supported to support themselves, their team, and your business.  
If your managers are buckling under the pressure or unable to control their teams, your business will suffer too.
Steps to take to support your managers:
Nurture their resilience – this is the ability to 'bounce back' from whatever life (or work) throws at us. At the moment, due to Covid, there are still so many uncertainties, challenges, and crises and your managers need continued support with this.


---
Identify and challenge negative emotions. – Negative self-talk is usually a dead give away as to how they are feeling.

Concentrate on progress rather than achievement, and on effort rather than intellect. Setting goals can be a strong strategy, especially if you're looking to improve on a previous performance or beat a personal best. Praise for effort rather than innate ability fosters the idea of gradual accomplishment.
Adapt a growth mindset. – Because complicated topics require time to absorb, emphasising this switch the attention from "I can't do it" to "I can't do it… yet." Individuals and the entire business will benefit from this strategy, which will encourage resilience. Adopting and maintaining a growth mindset will assist managers in moving past their most recent disappointment.
Encourage them to cultivate a healthy lifestyle – eating well, exercise etc. You could also offer online workshops or classes to assist them with this.
Build social connections – whether people are back in the office or still working from home, social support is associated with greater levels of resilience. Social connections can be created through (virtual or face-to-face) networking, social events, team building etc.
Purpose and meaning. Do your managers feel like they have a sense of purpose and meaning? Do they feel valued? How do you show this to your managers?
Plan ahead. Ensure your managers have a set plan in place. Often times people don't plan ahead. Ensure they are being proactive rather than reactive and are planning for predictable events. This will ultimately reduce stress and pressure.
Create new brain circuits. Resilience can be developed by changing your thoughts and behaviours, thus encourage managers to attend Mental Health Workshops such as Building Resilience, Stress Management, Sleep improvement, Mindfulness workshops etc.



Have regular 1:1 meetings with managers to check in on their wellbeing. Encourage them to do the same with their teams.

Communicate. Effective communication is key. Often times an organization or a specific person does not realise that the rest of the employees is at a lost and not sure how to proceed in times of crisis. Communicate to all managers often and quickly with the correct information and stay connected.

Simply ask: Ask managers how they WANT to be supported. They may want to ask more questions or require specific resources to be a better leader

Don't make false promises: Too often there is a drive in a business for employees and managers to attend lunch and learn sessions, mental health workshops, 1:1 meetings etc, but then managers and employees are being hammered for not getting their work done for spending too much time attending workshops or in 1:1 meetings. Why offer it then if you are just going to raise people's hopes for nothing? Either offer it, encourage them to attend and improve their wellness or don't. Follow through on your promises.

Be clear. Clarity regarding their direction and what the organisation expects of them is super important to enable your manager to move their team forward in the right direction.

Praise them. People put in more energy into their work if their contributions are being recognised enough, thus called attention to and applaud their hard work.

Create healthy attributes. Psychological safety, confidence, respect, trust, and communication are all characteristics of healthy teams. Identify the behaviours that reflect excellence and those that risk teamwork if these traits have been impaired during the pandemic.

Amplify leadership visibility. Ensure your managers are building trust and relationships with their teams. Create consistent messaging and show an interest in learning about and interacting with employees on a personal level.

Flexibility. Allow manager to try new things without fear of reprimand.

Find ways that works for your business. You don't have to offer a thousand things that clashes with your business, like offering creches or on-site massages. There are plenty of ways to motivate your managers and employees that can keep them productive. Create a culture which empowers your employees to take responsibility for their own wellbeing.

Lessons learned. Review what worked and why it worked. There are quite a few things this pandemic has brought on over a short period of time which was previously seen as impossible or not even considered. The ability to look back on and duplicate past triumphs can be beneficial when faced with comparable obstacles in the future.

Educate and Train. Ongoing education and training for managers should be organised. You can do feedback forms to find out what skills your people managers want to learn more about and ensure they constantly improve on their skills and have the tools to do so.

Simplification. Simplifying the approval process and empowering managers to make decisions that benefit their team/department

Practice what you preach. You should set a good example for others. If you don't successfully set boundaries and balance your priorities, people will follow your lead.

Grow effective managers. Identify early warning signs and symptoms of difficulties, and communicate in a way that represents the objective of the senior leadership team. These skills must be exercised on a regular basis.

Check-ins: Do an inventory on managers' personal needs and check in on their wellbeing.

Hire the right people for the job. Who fully showed up during times of crisis? Who went above and beyond during this challenging time? Who had a generous spirit and demonstrated compassion? As you hire new people, make sure they continue to boost and revive your entire team.

Mental Health. Equip managers to know and spot the signs of mental problems for themselves as well as their teams. Managers should also be trained on how to effectively deal with mental health concerns in the tea instead of pushing it to the curb or aggravating it. The sooner a mental health problem is attended too, the better for that person, the team and the organization.

Good fundamentals. It's remarkable how many additional difficulties may be avoided and how much success can be had when you offer someone good fundamentals to start with.

Create an overall culture of resilience. Managers must get training and be encouraged to cultivate resilient teams. This can be done by encouraging team members to:

Speak up and ask any questions they may have.
Be able to communicate when there is a need to switch to and from 'emergency' modes of operation in the workplace.
Report early warning indications of prospective difficulties and openly convey bad news.
Keep an eye on one's co-workers and be there to offer support at all times – before (to lessen the impact of the stressor), during (to handle the heightened stress), and after (to 'mend' once the stress has passed).
Keep their cool amid 'emergencies' and moments of high stress.
Finally, but certainly not least, after the issue has passed, encourage team members to express gratitude to others for their assistance and to discuss any future challenges
If you require more assistance, rather than depending on another worker's rank or seniority, seek out expertise.


Manager support
---
Conclusion
You can help your managers succeed by offering the correct level of frequent support and assisting them in growing. A manager is a multiplier, influencing their team's morale, abilities, and production. If you support your managers, their teams will be more productive, happier, and able to cope, which ultimately impacts your business positively. Mana
---
To find out more about our workshops that can support your managers, click here.ge. support.